Trader Joe's 10 Best Wines Under $10: Summer Edition
If you haven't been shopping for your wine at Trader Joe's we are about to convert you. This store has it all, seriously. And their adult beverage selection is no exception. We would easily put their wines up against any major retailer, but the beautiful part is we don't have to. Because their wines are fantastic and affordable. Here are a few more of our favorite things, Trader Joe's 10 Best Wines Under $10: Summer Edition.
Love Trader Joe's as much as we do? Be sure and check out our list of staples here, and visit us on Instagram where we share all our current TJ finds.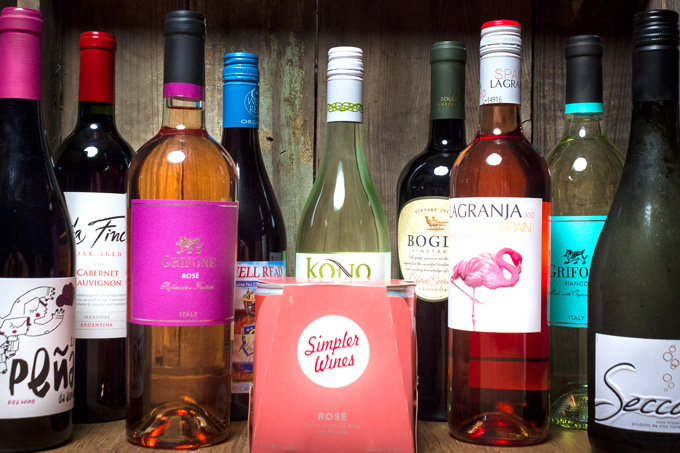 Trader Joe's 10 Best Wines Under $10: Summer Edition
White
We prefer dry whites so all these fall into that category. The Prosecco is a bit sweeter, but not so sweet that fellow dry-wine-loving drinkers won't enjoy it.
Secco Prosecco, Italy, $4.99
This is one of TJ's best-selling wines and everyone who tries it is instantly hooked. Fantastic on its own, mixed into a mimosa or Bellini, or made into sangria. In fact, it is exactly what we use in our Sparkling Melon and Citrus Sangria.
Griffone Organic Bianco, Italy, $4.99
This is a wonderfully crisp, tart fruit-forward wine. It reminds us a lot of a Sauvignon Blanc, which is Dawn's favorite white. It also happens to be made from Organic grapes, which is an added bonus.
Kono Sauvignon Blanc, New Zealand, $8.99
Our single favorite Sauvignon Blanc. We would put this up against the famous Kim Crawford, or another pricey wine, any day. It has the signature flavor of Marlborough Sauv Blanc, but without the harshness.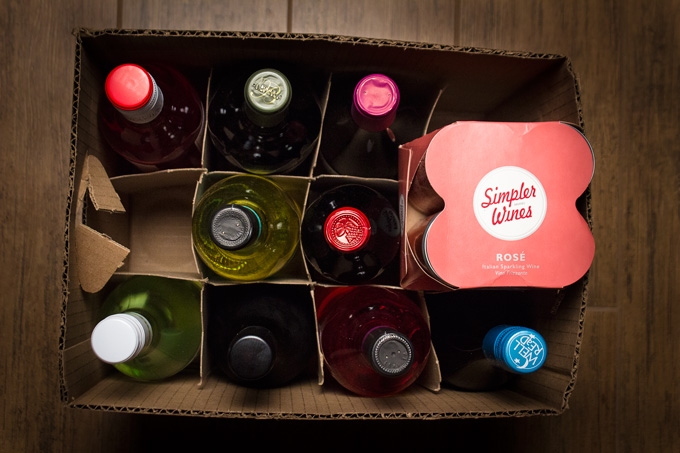 Rosé
Rosé all day, and one you can manage (and afford) with these awesome picks. Bear in mind we prefer dry wines all around, so none of these are very sweet.
La Granja Garnacha Rosé, Spain, $4.99
A great all-day sipper. This is a really mild variety, not too dry and not too sweet.
Griffone Rosé, Italy, $4.99
A bit on the crisper side but still extremely pleasant. This one is great made into Frose too!
Simpler Brand Sparkling Rosé and Sparkling White, Italy, $3.99 (4 small cans)
A new obsession for us this summer. This is the first year our location has carried this brand. It comes in both a Rose and a white variety and they are both awesome. Perfect for picnics, summer gatherings, and especially for parties. We have been buying several of each and always a couple of boxes on hand.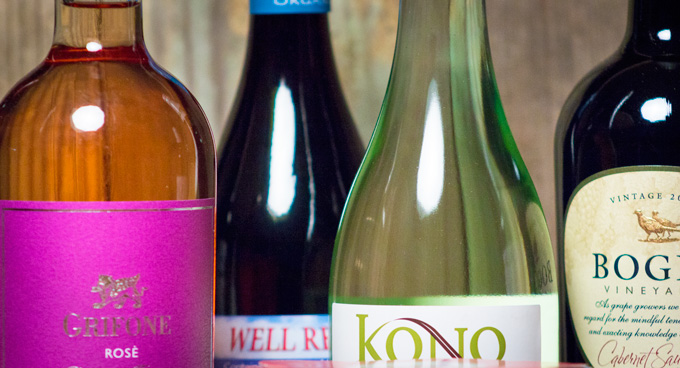 Red
While reds are not traditional summer wines, we still enjoy them some nights. They pair wonderfully with certain dishes, especially rich meat-forward meals. And sometimes we just crave a dry wine. These are go-to Trader Joe's reds, both in the summer and throughout the year.
Bogle Cabernet Sauvignon, California, $8.99
A classic California Cab, jammy and very fruit forward.
Well Red Organic Blend, California, $6.99
This is a very mild and easy to sip blend. Not heavy or even overly dry, it is a really balanced light red. Also made from organic grapes so it is much lower in pesticides than other California based reds.
La Peña
Red Blend, Spain, $5.99
Similar to a Cabernet, this is also a rich dry red. We highly recommend pairing this with grilled meats and veggies.
La Finca Cabernet Sauvignon, Argentina, $4.49
Not as syrupy or thick as a California Cab, this is definitely on the drier side and has a bit of a smokey note. It tastes like an expensive imported wine, and yet is the least expensive option in our list.
There are much more wines to name, but these are our top 10 go-to options. We almost always have these on hand and serve them at summer gatherings, and throughout the year.
What are your favorite Trader Joe's wines? Let us know in the comments below.
This post contains affiliate links, which means we receive a commission if you make a purchase using a link. It does not affect the price you pay, however, and instead provides us support to keep this site running. If you have any questions, please see our Privacy Policy or contact us.