How to: Rock Your Healthy Lifestyle with Thrive Market
In order to succeed with a healthy lifestyle, especially in the beginning, you need a few things. First, motivation. This comes in many forms, but we all have something we are working towards. Second, resources. Which can include a support group, recipes, and an action plan. Lastly, you need good partners. For many in the whole foods lifestyle community (us included) Thrive Market is at the top of that list. Here is How to Rock Your Healthy Lifestyle with Thrive Market.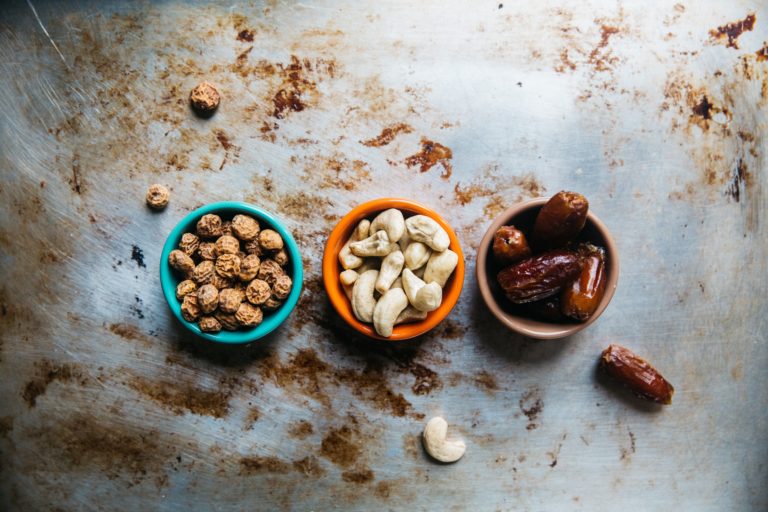 First things first, you need a membership to Thrive Market. But don't fret, friends, this is no major commitment. Especially when you can take advantage of the new member benefits. Before we get there, however, let's review the company overall and benefits to membership.
The company describes themselves as a cross between Costco and Whole Foods, which is both accurate and perfect.
Similar to Costco in that they are a wholesale direct membership based company, where you pay an annual fee and get access to all their goodies. And similar to Whole Foods because they carry the best healthy foods to suit every lifestyle. Covering everything from Paleo, Gluten-free, Vegan, Sugar-free, Cruelty-free, and much more.  In other words, their values are off the hook.
Not only do you get access to the best healthy options, but you get that food at a seriously discounted price. Most items are 30-50% off retail! With all those savings Thrive passes to members, you will save $50-80 per order over retail.
Because of their valued relationships with their partners, and because they purchase in bulk and avoid the distribution channels of a typical grocery store, they can extend these discounted prices to their members.
And it doesn't end at just food. Healthy home products, beauty, bath and body, and even pet care are also covered. Same goes for the prices on these items. Serious savings all around.
We now know Thrive offers products at a deep discount. But there are also other ways to maximize your savings.
TAKE ADVANTAGE OF FREE SHIPPING
New members get 25% off + a free gift with their first purchase.
We tend to order once or twice per month, and build up a large enough order to get that free shipping every time.
The Thrive App is where it's at. Easy access to the site and all products, you can also create a shopping list and get push notifications for specials.
Pro tip: when you are running low on a product, open the app and save it to your shopping cart. When you are ready to place your next order, you have everything you need ready to go.
Several times a week Thrive offers either a free gift with purchase or an extra discount on certain brands. Watch your email, and pay attention to app notifications. The items always vary, but the value is anywhere from $15-30 per order.
Members also receive email promotions with additional specials. These aren't offered every month necessarily, but we do see them pop up fairly often. You can save anywhere from 10-15% on top of the already discounted prices, and the discount applies to your entire purchase.
Now on to the truly fun stuff. Our favorite Thrive Market products.
This is how we stock our pantry and the items we purchase every month.
Our go-to snacks and sweet treats include:
Wine can be full of pesticides, added sugar, and sulfites. All of this can lead to feeling gross the next day and contribute to other health problems. 
Clean wine is a having a moment, and I am here for it! I love the wines hand selected by Thrive Market because they all come from small family purveyors, and stick to Thrive's Core Values. All are free of junk and many are biodynamic (a step beyond organic). 
Plus, you can buy single bottles and mix and match, instead of committing to a blind box.
I am a big fan of all the White Wine's I have tried, along with the Rosé, and Sparkling varieties. 
Many of us need additional nutritional through antioxidants and anti-inflammatory support. Some of our favorites include:
HOUSEHOLD CLEANERS + SUPPLIES
Similar to our personal care products, using safer household cleaners is important to keep our family safe. Items that touch our skin or are exposed to our food can easily get into our system.
Safer home supplies like food storage, tissues, and dinnerware
Dr. Bronner's all in one soap, which can be used as hand soap, body wash, household cleaner, and a wash to clean produce
what are your tricks to manage a healthy lifestyle? Let us know in the comments!