The Definitive Guide to Eating Paleo On a Budget
Despite what many may think, Paleo is a lifestyle that anyone can follow. The biggest fear and complaint from those who are hesitant about starting, or are still new to it, is the expense. We are here to tell you how you can make the lifestyle work for you, with the Definitive Guide to Eating Paleo On a Budget.
Follow these few simple tips and tricks, and learn how simple and affordable Paleo eats can actually be.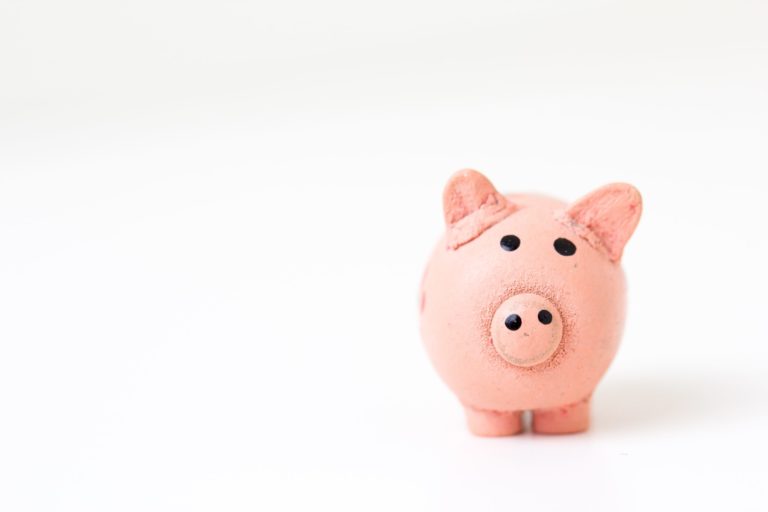 Although you can use the same tips and tricks you would for everyday grocery shopping, many Paleo friendly options are more affordable and accessible in specific locations. Knowing where to shop, as well as how to shop smartly, will allow you to take advantage of the highest cost savings.
In other words, build a solid Paleo foundation. Buying in bulk yields a lower cost per item and allows you to have key products on hand at all times.
Which is especially helpful for items you use frequently. Think staples such as pantry goods, cooking oils, base vegetables, an-d even proteins. Our specific suggestions include:
Pantry Goods
Grain free flours (almond, tapioca, arrowroot, Cassava)
Coconut milk and cream
Coconut flakes
Nuts and seeds
Canned salmon, sardines, and mackerel
Bone broth or stock
Canned vegetables
Cooking Oils
Coconut oil
Avocado oil
Extra virgin olive oil
Ghee
Base Vegetables
Carrots
Celery
Onion
Garlic
Lettuce/Greens
Sweet potatoes
Winter squash
Proteins/Meats
Wild caught seafood
Grass-fed beef, bison, and lamb
Pasture-raised poultry
Pasture-raised pork
Wild game
WAREHOUSE STORES AND SITES
Warehouse stores and sites are about to become your best friend. Especially Costco and Thrive Market. These two retailers, in particular, offer high-quality Paleo friendly goods and products.
Some of our favorites at each store are noted below.
Overall Costco's house brand, Kirkland, has a lot of great products. In addition to their brand, they also carry a good selection of organic produce and pantry items. Items vary by store, but some great Paleo finds include:
Kirkland organic maple syrup
Kirkland organic almond butter
Larabar
Organic tomato sauce/diced tomatoes (brands vary)
Cold pressed avocado oil
Organic canned coconut milk
Wild canned tuna
Wild fresh Salmon
Riced cauliflower
Organic carrots
Organic lettuce/greens
Onions
Garlic
Avocados
Organic frozen berry mix
If you haven't already discovered Thrive, you are about to be amazed. With the largest supply of Paleo products in one place, this is a one-stop shop.
You can purchase some of the items Thrive carries at other retailers, though they are often more expensive. Additionally, they carry tons of hard to find products and specialty goods. All of this is at 30-50% off retail.
We buy a lot of products from Thrive and will follow up with all of them in another post. For now, we narrowed down our most frequently purchased items. Also, similar to Costco, Thrive has a house brand of products that are fantastic.
Thrive Market brand – coconut oil, coconut aminos, bone broth, nuts/seeds, dates, and coconut flakes
Specialty cooking fats – ghee, tallow, lard, and duck fat
Bagged snacks – Jackson's Honest coconut oil chips, pork rinds, jerky, and dried organic fruit
Paleo-friendly chocolate – Enjoy Life, HU Kitchen, and EatingEvolved
Organic, fair-trade coffee and tea
Organic spices
More merchants are beginning to offer organic and naturals foods, which means the prices will only continue to come down. Discount retailers are even offering a larger variety.
Both Aldi and Trader Joe's are great local chains that have fresh and frozen organic produce, snacks, pantry goods, beverages, and more.
Some recommendations include:
Aldi
Organic olive oil
Organic greens and other rotating vegetables
Onions
Garlic
Trader Joe's
We love Trader Joe's so much, we have an entire post dedicated to our staple items. 
See the full list HERE.
This actually ties into two points, both buying in bulk and supporting local business. As you would quickly learn if you tried to purchase grass-fed meats and organic produce all at your local grocer, these items can get very pricey. Instead of relying on supermarkets, turn to farmers and purveyors in your back yard.
Not only will purchasing from your neighbors support your community, but it will also provide you and your family with high-quality ingredients. Knowing where your food comes from, and how it is prepared, is a part of embracing the Paleo lifestyle.
A few options for taking advantage of local partners include the following.
Community Supported Agriculture is a community partnership where you buy into a local farm's seasonal membership. This typically includes vegetables and fruits and is picked up at a convenient pre-set location. Prices vary by location and products but are significantly cheaper than purchasing from a store.
To join, you sign up for a set schedule, usually with a once per month pick up. Some farms offer seasonal packages, such as a spring, summer, and fall membership. Typically you will receive a farmers choice goodie box of the best produce the season has to offer.
Because you are bypassing the middleman, in this case a distributor such as a grocery store, you pay heavily discounted prices. You are also receiving the freshest food possible, and know exactly how and where it came from.
Similar to a CSA, but including only animal proteins, a meat share is an incredibly smart way to secure healthy and natural meats, without paying retail prices.
This does not mean you have to purchase half an entire cow once per month, even though that is an option. You also have access to individual cuts of meat, and in many cases, can hand-pick your selections.
For instance, we buy into a local meat share and pick up a large quantity of grass-fed beef, pork, chicken, and eggs once per month. There are dedicated pickup locations in our area, we meet them to get our share, and everybody wins. 
We then have enough protein to last an entire month, support a local family run business, and pay a fraction of retail prices. On average, we end up spending about $5.00- 6.00 per pound, compared to $10.00+ per pound at a healthy grocery store.
If you are based in the Midwest, we highly recommend connecting with our favorite farm family, Wallace Farms. 
As outlined in the points above, it pays to buy local and seasonal produce. Farm-to-consumer is successful for both parties but also imparts an extra benefit to the customer.
Seasonal produce is affordable because it is abundant and easily accessible. Furthermore, seasonal produce imparts the highest nutritional value. The quicker the food gets from the earth to your plate, the more you benefit from those abundant vitamins and minerals. The longer produce sits waiting to be packaged, transferred, and delivered to your local store, not to mention sits on the shelf, the more nutritional value it loses.
To find local farms, CSA directories, and businesses in your area, visit our Local Food Sources page.
Don't want to invest in a farm share? Plant your own fruits, vegetables, and herbs in a home garden. Plant seeds are readily available for next to nothing.
SHOP SALES
This goes without saying, but purposely seeking out sales requires advanced planning. Before you complete your weekly meal plan (see more on this below), check ads and websites for sales and specials.
This way you are prepared in advance and can plan your meals around these specials. Clip or save your coupons before you head out for the store, and buy some items in quantity if you use them often.
SHOP ORGANIC SMARTER
With the amount of pesticide and toxic chemicals our produce is exposed to, we are ideally purchasing organic as much as possible. To make this an affordable practice, however, shop organic smarter.
There are certain items that we should definitely try to purchase organic because of their toxic exposure. A good rule of thumb is that if you are consuming the skin of any fruit or vegetable, go organic.
Another fantastic guide is the EWG's yearly list of the Clean 15 and Dirty Dozen. They outline exactly what is and is not safe to purchase.
PURCHASE FROZEN
There is absolutely nothing wrong with purchasing frozen fruits, vegetables, and meats. You get more bang for your buck with a lower cost per serving.
Not only that, but they are always accessible, don't spoil, and some argue they may contain a higher nutritional value.
Many meat shares provide their products frozen as well. They are immediately preserved at the peak of freshness ensuring the best product for consumers.
DON'T FEAR AFFORDABLE CUTS
Speaking of proteins, you don't have to invest in the best cuts. As long as you are purchasing wild seafood and grass-fed or pasture-raised animals, you can get away with fattier meats. The fat in grass-fed meats contains higher levels of healthy amino acids and vitamins and less of the inflammatory elements found in conventional grain-fed meats.
Some good examples of cost-effective proteins include:
Smoked wild salmon
Canned wild salmon, mackerel, and sardines
Ground beef, pork, chicken, and turkey
Bone-in meats and whole poultry (all are great roasted, braised, or slow-cooked)
Liver and other organ meats (one of the most nutrient-dense foods on the planet)
You don't need to be a spend hours planning out every meal each week, but some preparation is required. We highly recommend putting together a weekly meal plan, which once you get the hang of it, will only take a matter of minutes.
You can even get by with only planning your dinners for the week, and filling in breakfast and lunch as you go. Create a routine, one that works well for your family, and addresses your specific needs.
Not only will mapping out your meals save you time throughout the week, but it also allows you to use up the items in your fridge, and avoid that Friday night pizza delivery.
To become the ultimate master of efficiency, create your shopping list at the same time you create your meal plan.
EMBRACE LEFTOVERS + FREEZER MEALS
To be successful with this lifestyle it really helps to learn to love leftovers. This doesn't mean you have to eat the same exact meal day after day, but if you re-purpose leftovers and create new meals, you will stretch your food supply greatly.
Practice bulk and batch cooking, using the ingredients you purchased that week, and freeze whatever leftovers you won't eat immediately. Leftovers and freezer meals will provide you with quick inexpensive meal options during the busy work weeks. This also means less temptation to purchase meals on the go, thus increasing your food budget.
And there we have it, the Definitive Guide to Eating Paleo On a Budget.