Converting Leftovers Into New Meals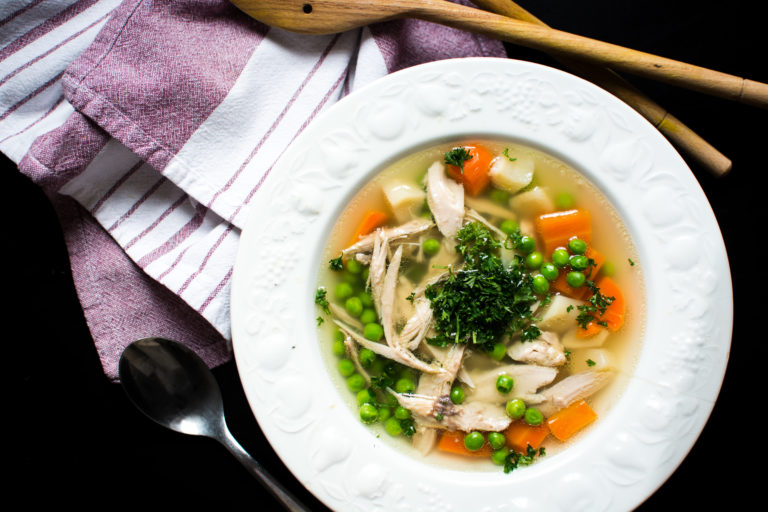 We love bulk cooking. Making double batches gives us flexibility to easily reheat for a quick meal, or converting leftovers into an entirely new meal. We realize not everyone is on board with leftovers, and they admittedly can get boring. Especially if you're making the same dishes often. So how do you transform last nights dinner into a completely different dish? Let's dive in.
First, you need a good base. Meat sauce, roasted chicken, cooked vegetables, or leftover cauliflower rice for example. Your base will serve as the ground work for your new meal, and it must be easily manipulated. Thus, basics work best here. So save that lasagna for strictly reheating.
Second, you need mix-ins. Diced mirepoix (onion, carrot and celery), fresh veggies, and bone broth are all good staples.
Lastly, you need seasonings and toppings. Think chopped fresh herbs, citrus, and spices.
And then comes the fun part, building your new meal. I've broken down several examples for you to start with, but know your options are endless. Take this foundation and run with it, experiment, and have fun!
Leftover cauliflower rice topped with fried eggs.
Cooked vegetables (steamed broccoli, roasted squash or sautéed greens, for example) mixed into an egg scramble.
Make a satisfying and filling breakfast bowl, with cooked rice or quinoa, topped with raw or steamed vegetables, or fresh fruit and mixed nuts with your favorite non-dairy or dairy milk.
Salads are my go-to lunch option, they're so versatile and take very little time to create. I take whatever veggies I have prepped, and meat I have remaining, and pile everything on top of fresh greens. Toss on a healthy dressing and you're good to go.
Some ideas include:

Take remnants from our citrus fennel and avocado salad and create a heartier lunch salad. Top arugula with leftover citrus and fennel, add fresh avocado, and grilled or poached chicken.
Turn remaining poached, grilled, or roasted chicken or pork into a cream-based salad. Add mayo or olive oil, herbs, spices, and even citrus, then place on bread or lettuce cups.
Soups are a great way to use up leftovers and clean out your fridge. Start with broth or stock (preferably home-made) add in the remnants of a whole roasted chicken, beef or pork roast, stew meat, etc. along with potatoes, carrot, celery, onion, garlic, spices, and greens. Serve with a side of fresh bread.
You can turn leftover roast or slow cooked meat into a satisfying sandwich. Pair beef with horseradish, arugula, and Gruyère, or pork loin with grain mustard, pickles, and a pretzel roll.