Holiday Cocktail: Skinny Spiked Cider Cream
I am a serious cider person. I scope out the best varieties, stock up during the fall, and enjoy it almost daily. There are so many options now, and bonus that many of them are sugar-free. Because the last thing I want when I drink a glass of cider is a sickly sweet aftertaste. No, I want to taste the apples in every glass. And that is exactly what we focus on with this Cider Cream. It is a big glass of apples, mixed with a side of cream.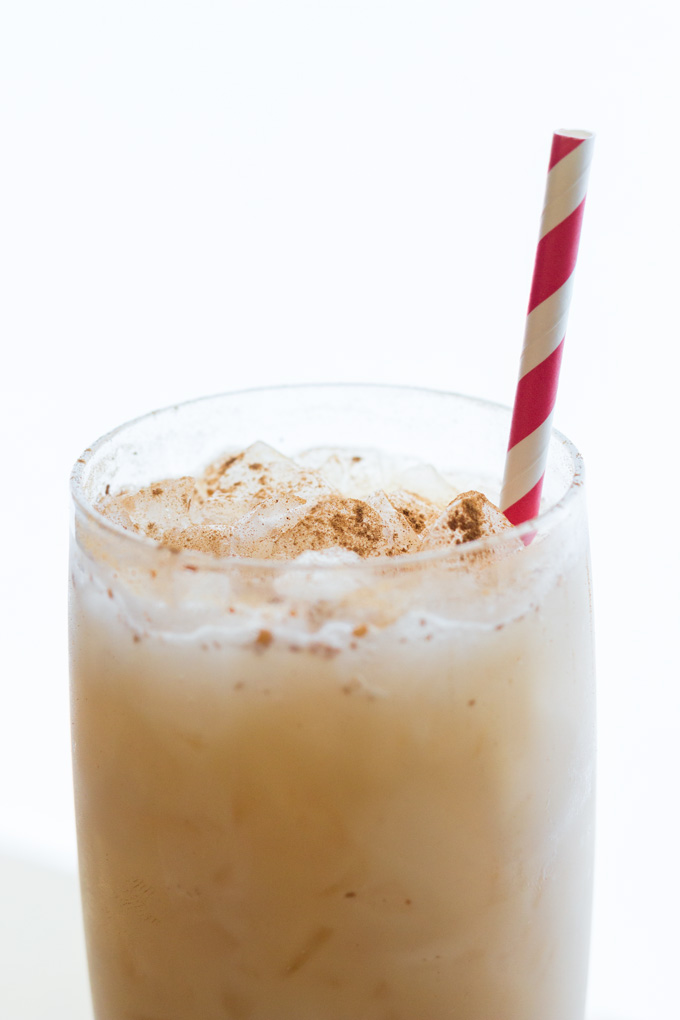 Skinny Spiked Cider Cream
This post contains affiliate links. View our full disclosure here, or contact us. 
Ever since I started my elimination diet, I have been making homemade nut milk. I wasn't able to enjoy my go-to almond and coconut milk at first, so I needed to get creative. Thankfully, pecans are on my safe list. And friends, pecan milk is now my absolute favorite non-dairy milk.
First, making your own nut milk is crazy simple. I knew this, yet it is of course "easier" to just buy milk from the store. However, even the cleanest of packaged milk contains some preservatives and thickeners. When doing a specialized diet, you have to remove even these seemingly little additions. So, it was straight to the source for me.
I did a little research first, finding the best tools and resources to put together my nut milk. Truthfully, you need the best ingredients first and foremost. When your homemade milk contains only two ingredients, you need them to be good.
Next, you need a nut milk bag. I initially started with a cheesecloth and metal sieve. This process works, but it is really messy. And, I was still finding some nut grains or pulp in my milk. After too long, I upgraded to an actual nut milk bag and will never turn back.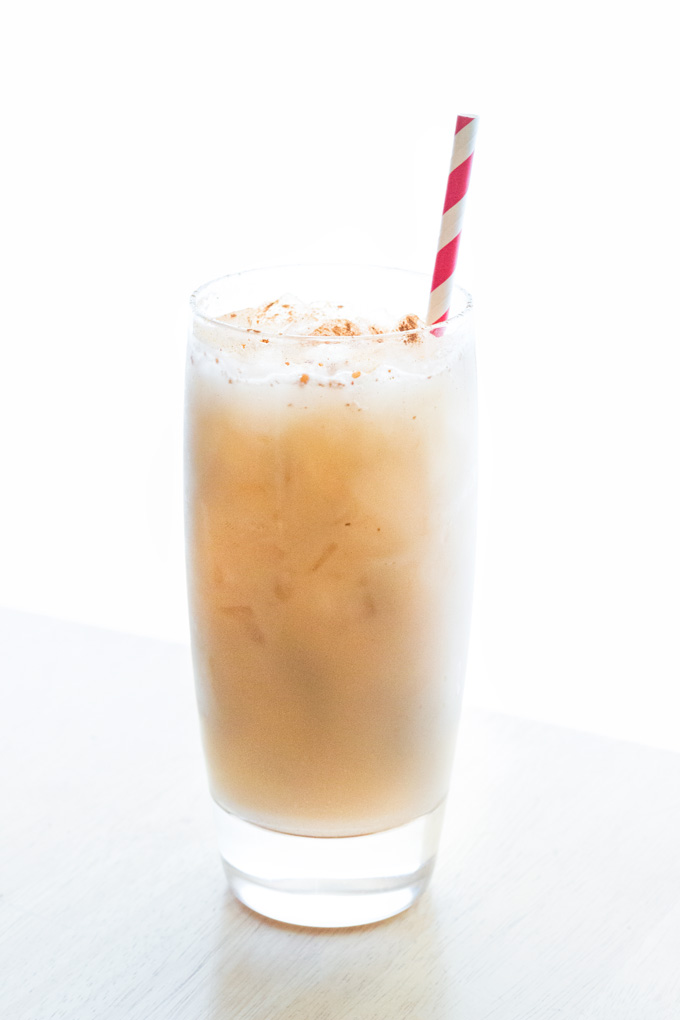 It sounds elaborate and time consuming to make your own nut milk, but it is honestly so simple! You just have to soak your nuts in water overnight, then rinse, blend with fresh water and any flavorings, and strain through the nut milk bag. It is that simple. Now you have fresh, literally nothing added, homemade nut milk.
After that long introduction, you do not have to use homemade nut milk for this beverage. Nor do you even have to add alcohol to this drink. It tastes great with your favorite dairy-free milk and no booze.
That being said, we feel pecan milk is the best combination with this drink. It has a slight maple flavor, and that covetable creamy nutty element, that really sets the flavor over the edge.
Either way though, the Cider Cream is sure to make its rounds in your weekly drink rotation. Christmas may be around the corner, but fall flavor is not going anywhere. Thank goodness for that.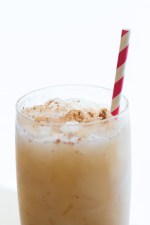 Seriously Simple Recipe: Spiked Cider Cream
Take your cider to another level with dairy-free milk and spiced rum. A fall flavored drink that can be served cold or hot.
Ingredients
3

ounces

spiced aged rum

1 - 1.5

cups

sugar-free apple cider

1/2

cup

homemade pecan milk

or dairy-free milk of your choice

Crushed iced

if using

Cinnamon for serving
Instructions
Split rum between two large glasses (for an iced drink) or mugs (for a hot drink). Add cider and milk, and stir with a fork to combine.

Add crushed ice if using and dust with cinnamon before serving. Heat beverage if enjoying hot.
Notes
*Pecan milk yields the best flavor, but any dairy-free milk will do.
**This drink tastes great as a mocktail as well, so simply leave out the alcohol if desired.
Be sure to follow Well Rooted on Instagram and tag your recipes with #theWRlife! You can also share photos on our Facebook page. Thanks a million for your support!