Guest Feature: Andrew Cooper on Healthy Living + Smoothie Recipe
We have a special treat for our readers today. A personal interview from the health and fitness enthusiast, family man, and celebrity, Andrew Cooper.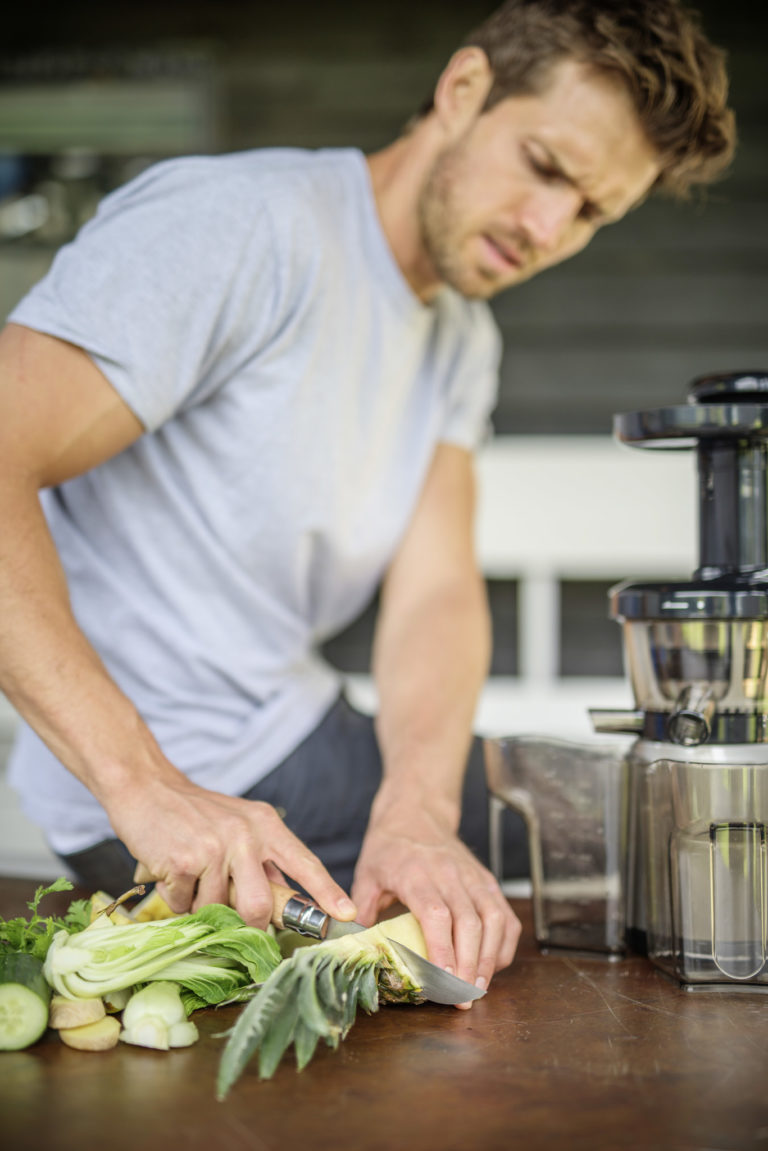 Andrew resides in the UK, where he is most well-known as a successful male model and actor. Growing up with strong ties to family and healthy cooking, and being exposed to industry trends and personal experiences during his travels, he has a vast knowledge of health, fitness, and wellness.
In 2012, he launched his own raw juice company, JUICEMAN. His organic juices are sold online and in numerous grocers across Europe. His wellness business also includes a best-selling cookbook in over 20 countries.
It is always refreshing to see a celebrity use his fame for a good cause. Especially when that cause is helping others.
GUEST FEATURE: ANDREW COOPER ON HEALTHY LIVING + SMOOTHIE RECIPE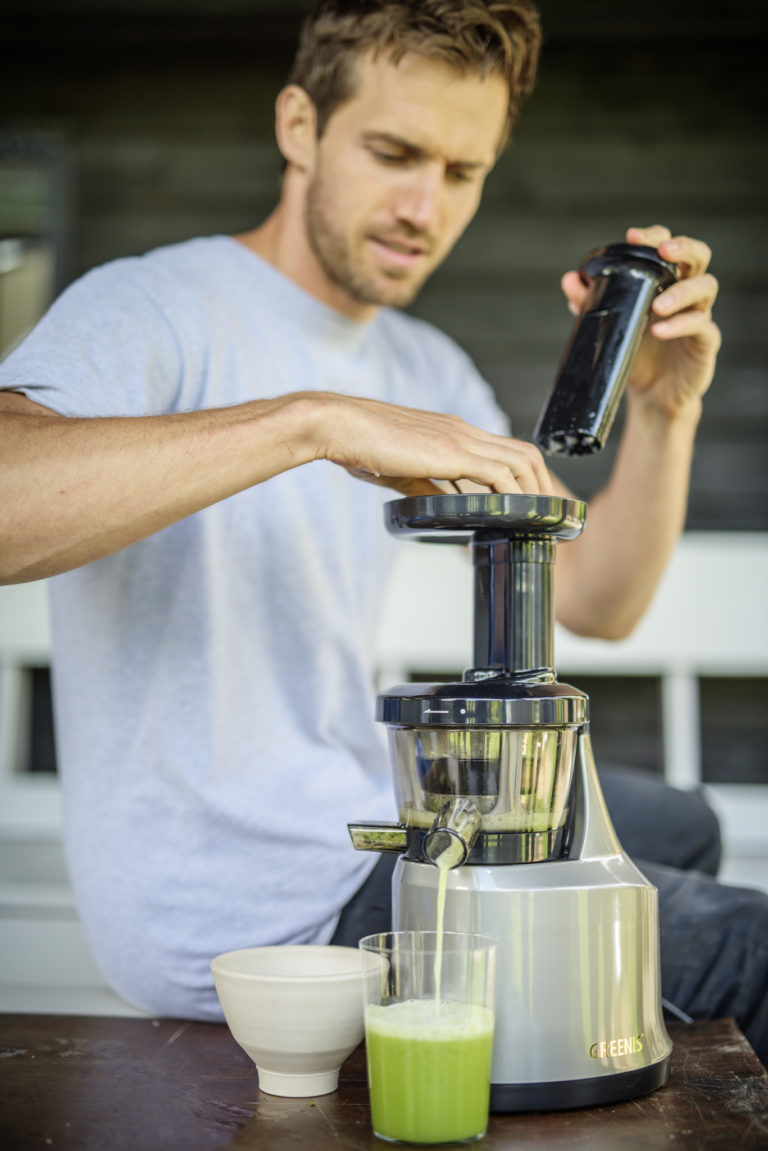 Andrew was kind enough to answer some questions for us. Get ready to learn about his background, connection to a healthy lifestyle, and how we can incorporate wellness into our everyday lives.
Q: WHEN DID YOU FIRST ADOPT A HEALTHY LIFESTYLE?
A: From when I was a kid I guess. I was bought up within a natural holistic lifestyle and made aware of healthy choices in food and drink from an early age. I have early memories of the kitchen surfaces covered in fresh food, very much kinda farm to plate, we were also into meditation and healing from my mum's influence. As all teenagers do, I wondered off the path between 15 and 19 when I moved down to London to pursue a career in music and fashion. By the time I was 19, I was struggling to keep fit and healthy while traveling excessively so I delved back to my roots of home cooking and became fascinated with all the different trends around fitness, detox, and nutrition.
Q: WHAT MADE YOU ADOPT THIS LIFESTYLE?
A: It was literally the fact that I was flying nearly every day and finding that I was getting sick and my immune system was shot. I started to look into eating for energy, beauty, and ultimately to boost my immune system. The first fascination was Juice and Raw food which led to starting my own juice company JUICEMAN.
Q: WHAT AND/OR WHO ARE YOU INFLUENCED BY?
A: I draw a lot of knowledge and insight from people such as David Wolfe and Dr. Bragg. Also, modern chefs such as Amelia Freer and Brandan Brazier.
Food-wise, I would say the closest way of eating would be Paleo or the newly formed SIRT diet. Everything is about fresh real food.
I'm motivated by people in all sorts of fields from Yoga, Business, Crossfit, and general athletes. I love people who break boundaries and dare to dream.
Q: WHAT ARE YOUR TOP 3 HEALTHY LIFESTYLE TIPS?
A:
STRETCH MORE
FAST 12 hours every day
LIVE in the moment.
Q: KNOWING YOU TRAVEL OFTEN, WHAT ARE YOUR BEST RECOMMENDATIONS FOR STAYING HEALTHY WHILE ON THE ROAD?
A: Travelling is a huge culprit for dehydration, so my first one would be to stay hydrated and keep snacks with you as often the food options on the go are not great. That would also apply for not hitting the bars when you land.
Sleep when you can. I tend to work around my own time zone when I'm traveling for work and only staying somewhere for a few days, so the time zone is tricky.
I was just in Paris for 3 months filming a new movie, where I stayed in an Air B&B.  The biggest saviors I took were my yoga mat and my Nutribullet. If you keep a good protein or superfood powder with you then you always have the ability to make a nutritious smoothie.
Q: HOW DO YOU INCORPORATE HEALTHY LIVING AT HOME, ESPECIALLY WITH CHILDREN?
A: It's pretty simple as my kids have been accustomed to Daddy making weird juices and smoothies from an early age so they are opened minded. They also understand the concept of what's functional in food.
They know that sweets are a pleasure and that a Chicken Broth Soup is healing and good for them. I'm not rigid and I don't restrict them from having food and fun with their friends, but I try to educate them and make growing produce and cooking a fun part of their meal, just time as I had myself growing up.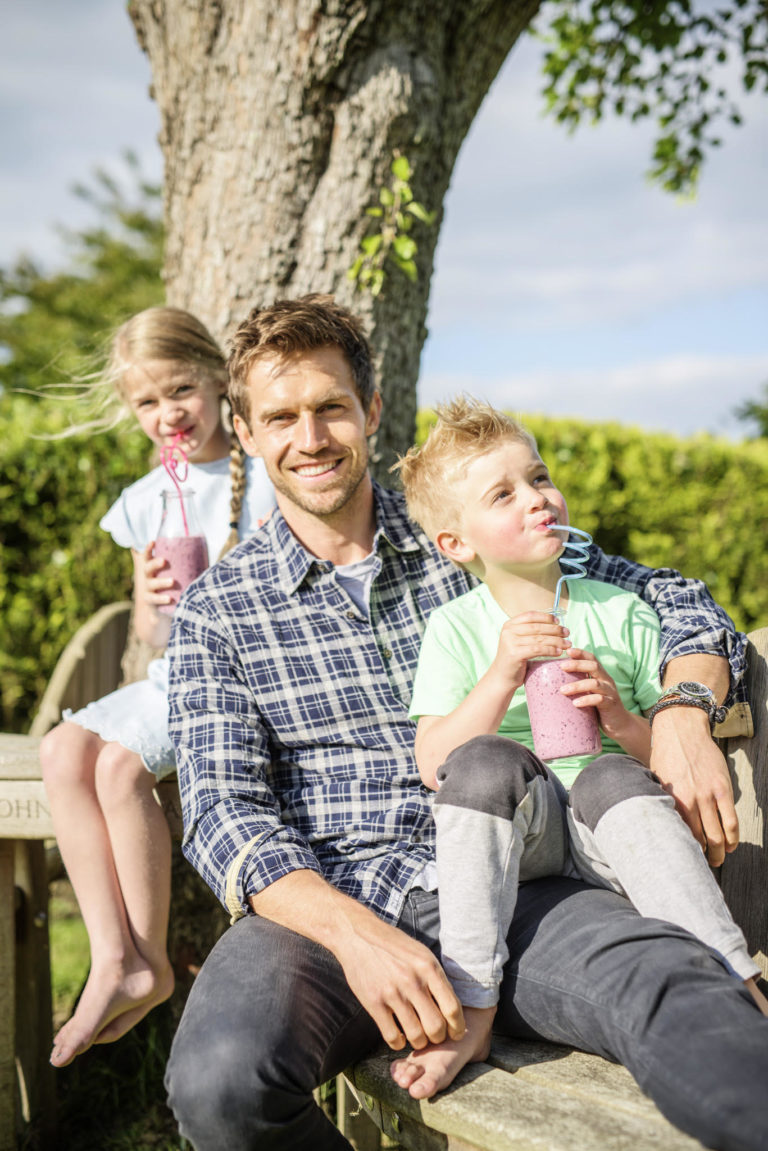 Q: YOUR SPECIALTY IS JUICE, WHY THE EMPHASIS ON THIS PARTICULAR PRODUCT?
A: I found juice the easiest way to assimilate all the goodness, vitamins, and minerals in fruit and veg. And in the shortest time when on the go or in the morning at home. I also started my company as I became fascinated with the whole cold-pressed juice trend in the USA, especially New York and LA. I would land at JFK and head straight to the juice bars and fill my fridge with cold pressed bottles of juices, nut milk, and ginger shots.
Ever since I started doing this I have hardly been sick and my energy levels have skyrocketed. That lead to doing my first juice fast which again was life changing, not just because of the juice but in terms of how I felt when I eliminated all the bad stuff people eat. Nowadays, processed foods have too much sugar and we seem to try to get our energy from caffeine and alcohol, which in the long-term will make you feel worse and take your energy away.
It's amazing how you feel when you're not spending your whole day chasing coffee and sugar. So that lead to the company, JUICEMAN, and a new seasonal ritual of a 3-7 day cleanse that now is a mix of juice, raw salads, and soups.
Q: WHAT IS YOUR ALL-TIME FAVORITE JUICE RECIPE?
Q: WHAT ARE YOUR FAVORITE FOODS TO COOK AT HOME?
A: I cook a lot of different cuisine from Thai food (green curries, papaya salad, etc.) to hearty stews and Mexican food. I'm a bit of a chili freak so most of my food has a lot of flavor.
Breakfast is also a huge part of my day as I try to eat most of my carbs and calories pre-afternoon and around my morning workout. Weekend brunch consists of Huevos Rancheros, Chia Porridge, Waffles, Buckwheat Pancakes and either a green smoothie or fresh Bloody Mary.
My current favorite cookbook is Bill Granger's Everyday Asian. He also has a great chain of restaurants in London called Granger & Co.
Q: YOU ARE ALSO PASSIONATE ABOUT CANCER AWARENESS, IS THIS CAUSE CLOSE TO YOU?
A: I think like most people I have been touched by cancer many times, and nearly always it results in a loss. I met up with the guys and we decided to start working together on a long-term project. This is to help people get more active at home in order to build confidence and general health.
There is also a big piece on providing recipes or motivation to adopt healthy habits into their lives. Whether it's Juicing, 10 mins exercise a day, meditating etc. They are a great team, I think they do a phenomenal job, and I'm honored to be selected as their Health & Fitness Ambassador. As part of the new blog, we are also going to be doing some interesting challenges together which is something I love.
To learn more about Andrew and his mission, visit his blog Cooper's Digest. Here he shares healthy living tips, recipes, fitness resources, and more.
Also be sure and check out his first cookbook Juice Manifesto. The health-focused book includes over 120 family friendly juices, smoothies, and nutritious meals.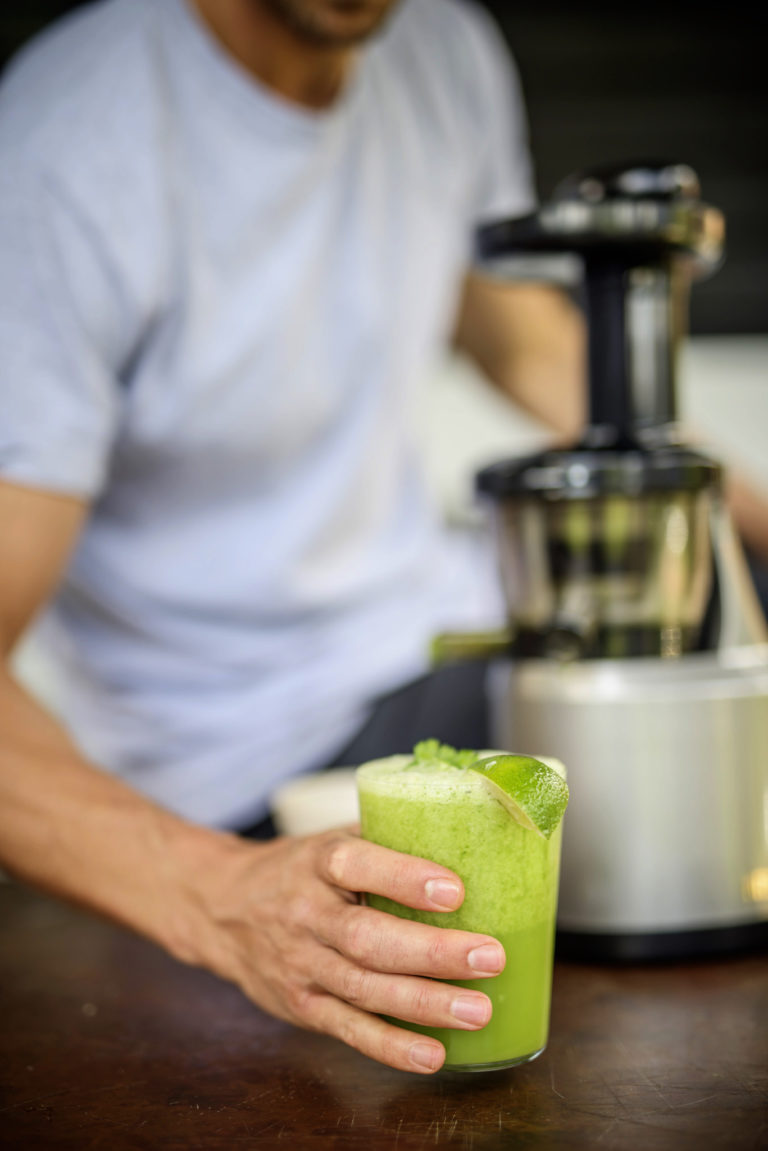 Andrew has also generously shared a favorite smoothie recipe with us. Now we can all benefit from the immunity boosting and detoxifying benefits of this nutritional powerhouse.
JUICE MANIFESTO IMMUNITY BOOST SMOOTHIE
A nutrition-packed green smoothie that both energizes and detoxifies. Perfect for first thing in the morning to get your day going, or to help your body get back on track.
2.5 cm piece of fresh root ginger (peeled)
1 lime (peeled)
Handful of coriander
1 head of pak choi
¼ of a pineapple (peeled and cored)
2 pears
¼ of a cucumber
Wash all your ingredients and peel where instructed. Juice them one by one in the order they are listed and serve chilled or enjoy over ice.
What do you think about juicing? How will you incorporate these tips into your healthy lifestyle?